---
We reduce the calories,
without changing the flavors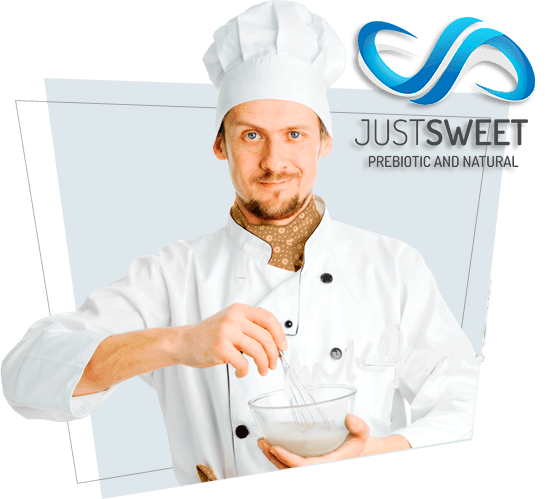 ---
With JustSweet™ you can replace the sugar and reduce calories in most types of food and beverage.

Research shows that JustSweet™ has a minimal effect on blood sugar when consumed

JustSweet is a prebiotic sweetener and research shows that prebiotics have a positive effect on the immune system.

If you reduce the intake of calories, preferably in combination with physical activity, you will achieve burning of fat and weight reduction.
---
For the Amazon Secret, our natural functional beverages, artificial sweeteners like aspartame, sucralose, and ACE K, was not an option. A natural functional beverage has to be natural, so JustSweet™ is the perfect natural sweetener for our products.

Curabitur et ligula. Ut molestie a, ultricies porta urna. Vestibulum commodo volutpat a, convallis ac, laoreet enim. Phasellus fermentum in, dolor. Pellentesque facilisis. Nulla imperdiet sit amet magna.

Nemo enim ipsam voluptatem quia voluptas sit aspernatur aut odit aut fugit, sed quia consequuntur magni dolores eos qui ratione voluptatem sequi nesciunt. Neque ro quisquam est, qui dolorem ipsum quia dolor sit amet,
Solo is an orange-flavoured soft drink, a brand owned by several Norwegian soft drink producers. The recipe was originally Spanish, and brought to Norway in 1934.

[…]
Natural sweeteners – The big thing in the beverage industry! It may be easier for a camel to go through a needle eye than to get

[…]

We don't make Ice Creams Actually, we do, but we don't sell Ice Cream. We make ice cream recipes for some of the biggest Ice Cream

[…]